Graphic Design
Great graphic design is all about developing a strong, cohesive and professional business presence for your company.
Our Graphic Design team has years of experience creating strong visual designs for all of our clients across Tasmania and Australia.
Our design services include:
Logos, style guides, stationery, envelopes, business cards, powerpoint templates, flyers, brochures, catalogues, magazines, annual reports, posters, newspaper advertisements, raffle books, competition boxes, product packaging and labels, stickers, internal and external store signage, light boxes, pull up banners, vehicle wraps (including car, bus, van and truck artwork), billboard designs, clothing designs, website layout designs and graphics, social media post visuals (including Facebook and Instagram), Google display banners, storyboards, television commercials, email signatures, email marketing (eDMs), illustrations, mascot designs, icon designs, promotional products (including pens, keyrings, stubby holders and drink bottles), and much more.
Take advantage of our expert designers to simplify your marketing needs. You'll be dealing with a single, local company that will create a consistent style across various media types, while also being able to adapt artwork when new marketing opportunities arise.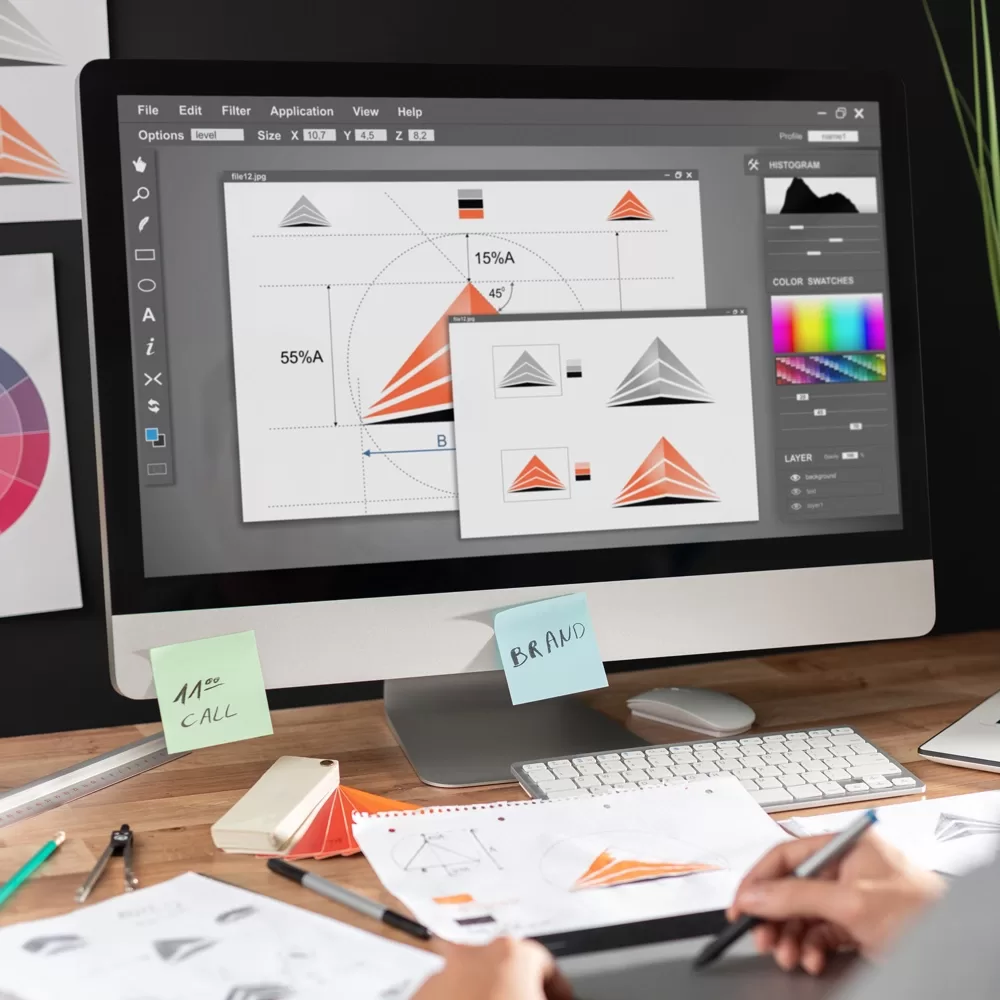 Case Study
Animal Tuckerbox is one of the largest pet store chains in Tasmania with over 10 stores statewide. Here at MMG, we have collaborated with Animal Tuckerbox for over a decade, helping them to transition through the ever-changing retail environment. From press ads, store signage, and multi-page catalogues; all the way through to online e-newsletters, television commercials, and their e-commerce website, we've been beside them all the way.
Animal Tuckerbox knows the advantage of working with a full-service marketing agency, allowing them to evolve their marketing strategies when new opportunities arise and to ensure a consistent style and voice across their different media channels.