I want an eCommerce Website! So, where do I start?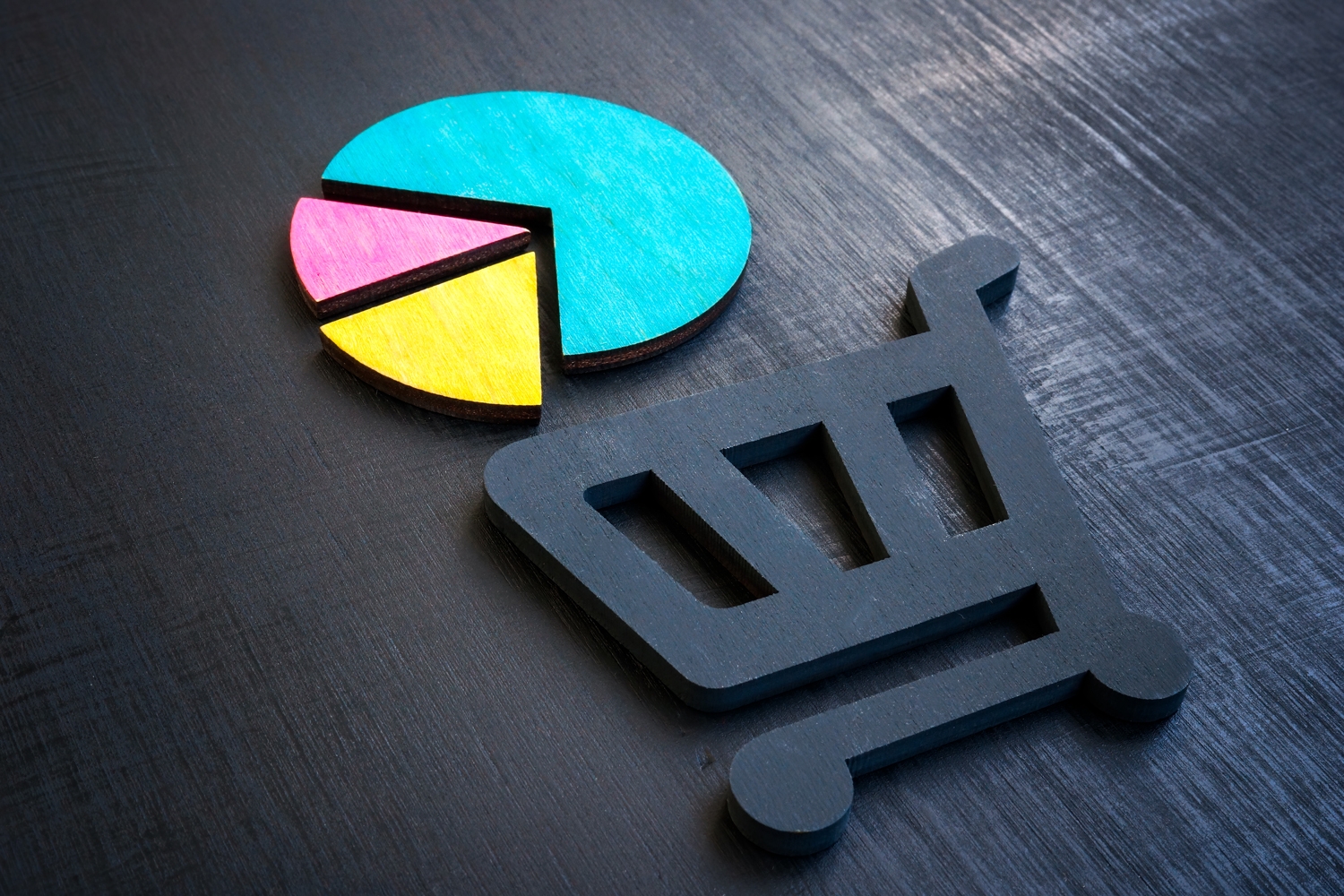 In the digital marketplace, you hear the word all the time: eCommerce. It's practically become a buzzword that targets up and coming businesses. This article will cover what eCommerce is and explain the work required to set up your very own.
What is an eCommerce Website?
An eCommerce website allows a business to sell products or services online. With the growing online market, it is now one of the best times to launch an online eCommerce website, with global retail eCommerce sales projected to reach AU$60.92 Billion in 2022 (Source: Statista eCommerce projections).
What do I need to do to have an eCommerce Website?
Firstly, if you don't have a website, you need to develop one. A website is an excellent place to start if you want to build your brand online.
To create an online brand, you need to have:
A business logo
A business style guide
Business name
Business email address
Business information
And, most importantly, the structure and designs of your online website.
Developing a custom eCommerce site from scratch can be time consuming but is especially rewarding to make your brand stand out from standard template solutions. User Interface (UI) or Creative Designers can assist you with the website design to ensure the look and layout of the site remains consistent and true to your brand's image.
The website's navigation structure is also an essential part to building an efficient and user-friendly site. Decide what pages your website needs and how they should link together via navigation or in-page 'Call to Action' sections. Discussing this with a skilled marketing team can also open insights into practical navigational solutions specific to your target audience. Once this is in place, you are well prepared to start developing your own eCommerce website.
Already have a website? You'll need to consider integrating the eCommerce system.
If you already have a website, developers will need to know what platform it is built on and whether it supports the type of eCommerce you want to implement. Most website platforms are eCommerce friendly. However, different platforms will have limitations on eCommerce business options.
For example, if you have multiple stores for your business, some platforms are not multi-store-business friendly. This is due to the complexity of revenue, stock and shipping management for a multi-store online business.
If you are using a simple website platform for a static site, it can be tough and sometimes impossible to shoehorn eCommerce changes into your existing code. If this is the case, you may be required to switch to a new platform that can fulfil your business needs.
Other things you will need to consider is if you want to include POS (Point Of Sale) system integration, shipping function integration, and a refund system for customers.
What do I need to do to set up an eCommerce site?
A professional development team will solve most of the problems in building an eCommerce website. Still, there are some things you, as the business owner, need to consider before the website development process even begins. Questions you need to address include:
Have I classified my products into clear product categories?
The ability to attract customers and increase their loyalty to an eCommerce website is critical. Clear, compelling product categories ensure potential customers can quickly find what they are looking for and play an essential role in making the website more user-friendly.
Product categories are traffic signals on your website for your customers. Effective product categories will take into consideration what your customers want to buy and how they make decisions. This will help your categories guide your visitors to what they need quickly and easily.
For example, suppose your business focuses on clothes. Product categories may include Women's Clothes, Men Clothes, Children's Clothes, Bags and Accessories, and Brands.
Under each category, we can use subcategories to assist customers in shopping more effectively. Under Women's Clothes, organised subcategories could include tops, shirts, sweaters, shorts, pants, jeans, dresses, skirts, etc.
What assets and data do I need to prepare and provide for the eCommerce Website?
Another critical component of a successful eCommerce Website is its assets. An individual product page with high-quality images and detailed information will significantly improve the usability of your site and even help with your SEO (search engine optimisation).
Because your customers cannot physically see or touch your product when shopping online, your individual product pages are critical for purchasing.
Your customers will want to know what your products look like from different angles, what they are made of, what the dimensions are, and what other people think about them through reviews. A superior product page will meet their needs and encourage visitors to purchase the product being viewed.
In most cases, product-related information is stored in your Point of Sale (POS) system and fed to your website during the website development process. Through a POS system, you don't have to manually enter all the data for all your products into the website's backend. This can save you hours of time, but the data needs to be set up correctly.
For the developer to get the data to the right place, they will need to be provided with a path or guide to access your data in your POS system.
Usually this is a JSON file that contains all the data APIs. With a JSON file provided by your POS system provider, a development team can map the data you're trying to use, such as the product barcode, price, stock levels and product descriptions and send it to the right place on your website.
Some POS system providers can also offer you a POS system demo that simulates the actual system you are using in-store to create a test environment for web developers. This allows them to test whether all the transaction activities are running smoothly between the website and the POS system before going live.
How should my purchasing process and shipping process work?
The purchasing and shipping process are the two most important processes to be considered for building an eCommerce website.
Questions you'll need to consider include:
What purchasing methods do you wish your customer to use when paying online?
Which POS system are you using?
Do you accept After Pay, Zip Pay, Google Pay, Apple Pay?
Which store account do you want the online revenue to go to if you have multiple stores?
Will you do deliveries for your online store?
How do you calculate freight?
Which post or shipping company do you wish to use?
Do you have a range limitation for your delivery, or can you ship Australia-wide or internationally?
Which store do you wish to send the products from if you have multiple stores?
Will I have regular promotion activity on the eCommerce Website? And what type of promotions do I wish to have?

Promotions are an essential part of an eCommerce Website to attract potential customers and compete with competitors. Because different promotions require different pricing logic in the website development process, having clear and reusable promotion practices will make your website code be faster and the purchasing process more efficient.
Questions you should consider for eCommerce site promotions are:
Will you have multiple promotions running at the same time?
Will you have promotions regularly?
What types of promotions are you planning (buy one get one free, percentage of the sale price, members-only promotions)?
Do I have a refund policy and any after-sale services?

Another factor to consider before developing your eCommerce website is the refund policy. Customers are entitled to a refund or replacement under Australian Consumer Law if there is a significant problem with a product covered by consumer guarantees.
As a result, your customers may want a refund or replacement for the products they purchased on your eCommerce website.
A refund or replacement can be fairly simple for a physical store; customers simply bring the product into the store and speak with the sales team. They can then get their money back or replace their products with an alternative.
With an online store, we need to consider freight if a customer returns a product for a refund or replacement. As a result, a clear refund policy must be prepared and distributed to your web development team for them to build the refund and replacement functionality on your website.
Always seek advise from your development team
The topics covered in is article are the solid foundation to build a great eCommerce website. Of course, different businesses will have different needs and may need to take different steps to enter the eCommerce space.
A professional and experienced web development team can provide a detailed guide on what you need to prepare before beginning the development process of the eCommerce site tailored to your specific business needs.
So, before starting any of the preparation mentioned, why not stop by, and see your local Tasmanian web developers at Media Marketing Group? Contact us to set up a meeting via our contact page today.